To see the live video of the Starr Ranch Barn Owls and learn more, click here.
Education

For program e-announcements email

Land Management &
Applied Research

Last updated 01/17/2018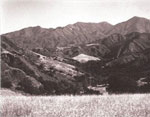 Starr Ranch is a 4,000 acre Audubon California sanctuary in southeast Orange County, California. Our mission is to offer innovative approaches to land management and environmental education that will influence the way Orange County citizens appreciate, conserve, and manage wildlands. We seek to instill a love of nature through education programs that involve people of all ages in wildlife research and to provide a model of rigorous, sustainable land management through applied research.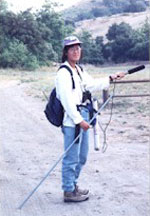 Until 2001, researchers on the Ranch came from universities and agencies all over the country. Since the inception of our innovative educational offerings, Starr Ranch Field Ecology Programs, in 2001, research has shifted to staff studies that contribute to Starr Ranch conservation and land management issues. Staff biologists have not only worked on projects that contribute to protection and restoration of the unique habitat mosaics at the Ranch but also have integrated their research into our education programs to provide both simulated and actual involvement in hands-on wildlife biology.

At Starr Ranch, staff involvement in research applied to land management offers a multidisciplinary approach to meet the needs and solve the problems of Starr Ranch wildlands: exotic species invasions, restoration and enhancement of rare habitats, long term monitoring of populations of native wildlife, urban impacts, and climate change effects. We aim to serve as a model of efficient, rigorous (i.e. science-based), and sustainable management and conservation practices for southern California ecosystems in the face of climate change.
Research Internship available.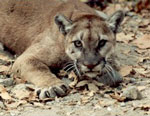 Vegetation at the Ranch is typical of lower elevational southern California: mosaics of grassland, oak woodland, riparian woodland, coastal sage scrub, and chaparral. Wildlife species include fence lizards, canyon tree frogs, red-shouldered hawks and mountain lions. All native habitat and wildlife is becoming rare in southern California and the Ranch protects some especially endangered vegetation types such as coastal sage scrub and native perennial grassland as well as species such as many-stemmed dudleya (a plant) and the California gnatcatcher (a bird).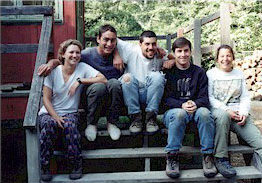 Audubon offers seasonal positions to college level applicants that seek to gain practical experience in field research or education. Starr Ranch opportunities are growing as our research and education programs develop and change.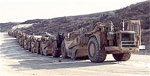 Some of the native habitats found in southern California are found no where else in the world and, unfortunately, they are disappearing at an alarming rate. This is due mostly to poorly planned urban development that has failed to take into account the intrinsic value of wildland and wildlife. Since Starr Ranch contains some of these rare habitat types, it is necessary for us to control human access - no hunting, hiking, ATV, ORV, mountain biking or horseback riding are allowed. Additionally, because Starr Ranch is used for various types of ecological research, we must limit general access. Sensitive study areas and equipment require a minimum amount of disturbance.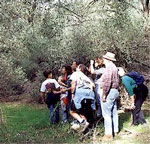 Relations with local communities and Audubon chapters are critical in an area with such intense environmental problems. Our public education program is expanding. Our new Starr Ranch Field Ecology Programs connect people of all ages with nature through participation in ecological research. Classes and special events, such as "Family Nature Workshops", "Natural History Day," and hawk and owl banding field trips, are advertised in Home Owners Association newsletters, local newspapers, Audubon chapter newsletters, this website, and the quarterly Friends of Starr Ranch Sanctuary newsletter. We invite you to become a "Friend of Starr Ranch Sanctuary."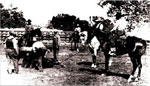 Under the ownership of Eugene Starr, the Ranch was a 10,000 acre working cattle operation until 1963, when Starr passed away. It also served as a vacation home/hunting lodge for Starr and his family during that time. In May of 1973, 4,000 acres of the property were deeded to the National Audubon Society for preservation and research. The remaining 6,000 acres had been sold previously : the County of Orange bought 5,000 acres of what is now a portion of Ronald W. Caspers Regional Park and approximately 1,000 acres were sold privately and recently became the Dove Canyon development.